​
​
Virtual Conference Presenter Meetings - JAWS + PheedLoop
​
​
JAWS is using Zoom and PheedLoop for their Virtual Conference.
​
​
PRE-RECORDED PRESENTATIONS
​
​
DATE: September 21, 2021, time TBD
​
​
OBJECTIVES: support those pre-recording presentations in how to setup and deliver their pre-recording and turn it over to JAWS; provide insight into the platform that will be used and how live and pre-recorded sessions will show up and be engaged with by attendees
​
​
The recording of this meeting will be made available after the event.
​

​

Welcome + Introductions

: name, current city, your favorite fall drink
​

​

Attendees

(share

in chat if more than 8 of them)
​

​

What does a virtual event look like on pheedloop? - QUICK walkthrough of platform
​

​

Presenter Portal

(sample)
​

​

session information / confirm / update
​

​

How does a conference presentation adapt to virtual?
​

​

SHARE IN CHAT: least favorite thing about virtual events + most favorite thing!
​

​

Tips for a Successful Virtual Event/Presentation

(link

below)
​
​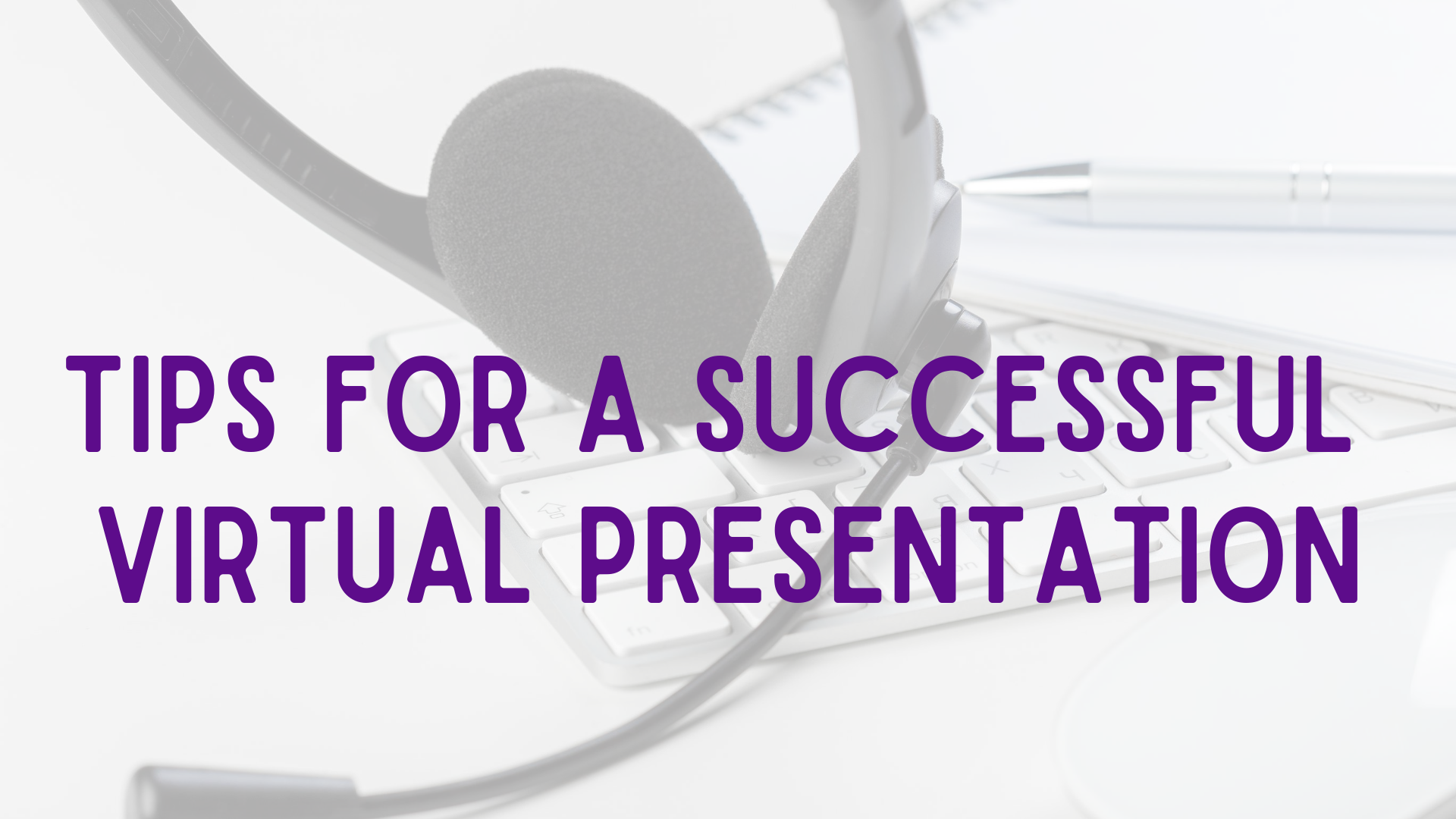 Tips for a Successful Virtual Presentation | Event Garde
Event Garde is a professional development consulting firm committed to lifelong learning—for ourselves, our community and those who attend the meetings we facilitate—believing in its ability to create well-connected leaders and to foster performance improvement.
eventgarde.com

Tips for a Successful Virtual Presentation | Event Garde •
eventgarde.com
​
​
Lead Presenter | Co-Presenter | Panelist
​
​
You will not get the typical visual feedback you are used to from a stage; what other ways can you get feedback? Polls? Chat threads/status updates?
​
​
You will not get the same interaction and engagement as you would from an in-person event. What are ways to still engage the attendees that align with your presentation?
​
​
With a virtual presentation, think in CHUNKS or segments. Break the content up from a long monologue into lecture, discuss/share/think/reflect, etc.
​
​
Remember this may be viewed after the event so the material needs to have a shelf life; could/should your presentation be adapted in a way that it will be relevant in 3 months? 3 years?
Try to reduce how often current events are mentioned
(if
not actually applicable), dates are indicated, locations are identified
(again,
only if not relevant to the subject matter), etc.
​
​
Your attendees will be at a computer/device of some sort. You can give them things to do or find online, like an educational scavenger hunt as an activity. They can also have discussions and do group work via chat, just like an in-room audience, so build those kind of activities into your session ahead of time.
​
​
What sort of EASY integrations can you use for engagement? Our conference platform integrates really well with sli.do, where you can ask multiple choice polls, open-ended questions, show word clouds, ratings, even attendee quizzes. 
​
​
The camera only sees a one-by-one meter square, so the detail of what's in that area is really important. Think about what's going to make it into that space and how it will appear to viewers.