​
​
讓網站使用HTTPS的方法(以教育部徵件系統MOEAS為例)
​
​
HTTPS憑證的申請方法 與 將申請到的憑證進行啟用 
​
​
在教育部協助下SSL 憑證申請與
啟用
完成後,如何
讓
網
站
使用HTTPS:
(
只要
以下
文章中的
Step2與Step3
都取消不做,就可讓原本https的網站變回使用http
)
​
​
Installation Instructions
​
​
Click
Start, Control Panel, Administrative Tools,
and then select
Internet Information Services
(IIS)
Manager.
​
​
2. Select your server name
​
​
In the left
Connections
menu, select the
server name
(host)
where you want to install the certificate.
​
​
3. Navigate to the Security section
​
​
In the center menu, click the
Server Certificates
icon under the
Security
section near the bottom.
​
​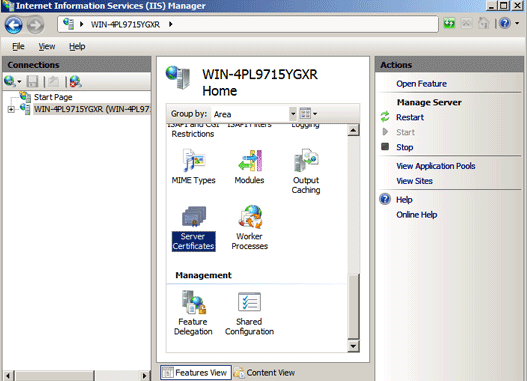 ​
​
4. Click Complete Certificate Request
​
​
In the right
Actions
menu, click
Complete Certificate Request.
​
​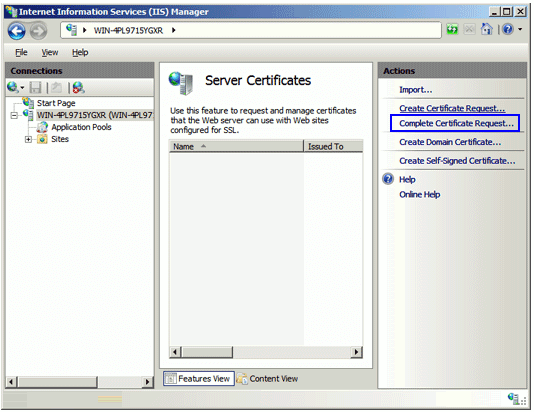 ​
​
5. Browse to your Server Certificate
​
​
In the
Complete Certificate Request
wizard, click
"
…
"
to browse and select
Your Server Certificate
file that was previously saved on your server's desktop.
​
​
6. Name your certificate
​
​
Enter a
Friendly Name
which is an internal reference name to distinguish the file later. We recommend including the CAs name and expiration date.
​
​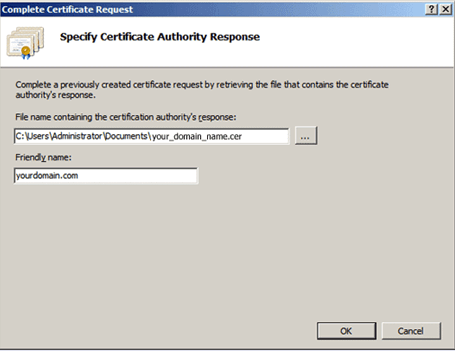 ​
​
Click
OK
and the newly installed certificate should appear in the refreshed Server Certificate List.
​
​
 Step1
Binding Your Certificate to Your Website(
在IIS 繫結HTTPS連接阜
)
​
​
開啟IIS /選要使用HTTPS的網站所在的站台(
e.g.,
Default Web Site)/
"
繫結
"
​
​
If you can't find the
站台
, you need to expand the hierarchy on the left hand side like the following.
​
​
​
​
​
​
(其名稱大多是此教育部網站的Domain
name  e.g., cfp1.moe.gov.tw
)
​
​